Babicz FCH-4 Bass Bridge, Original Series,
Jazz Bass And P Bass Bridge Upgrade
5 hole mount - Jazz and p bass Bridge replacement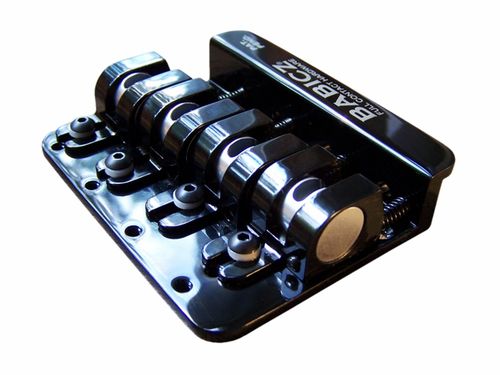 Breathe new life into your jazz or p bass with our bridge upgrade for Fender 5-hole mount Precision or Jazz style bass bridges. Installs in minutes and offers a double saddle housing lock feature for added tonal stability. Includes mounting screws, instructions and adjustment wrench.
*String Lefty or Righty*
Includes FREE SHIPPING and one FREE T-Shirt for orders within
the continental United States.
$29.00 S&H will be billed separately on orders outside continental U.S.
We accept most major credit cards or PayPal...with secure online shopping!

Nickel finish now available!
FCH 4: BLACK SOLD OUT. Expected late September
-Click below for a detailed spec sheet view-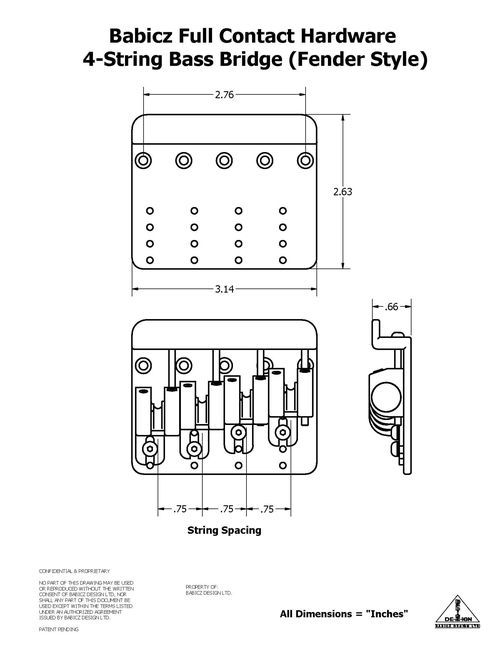 Features:
Patented eCAM saddle technology
Double locking Original Series design
Drop-in fit for Fender 5-hole mount bridges
As used by Gibson USA for their EB bass models
Top mount- string from the bridge
High performance aluminum construction
Weight: 3.7 oz.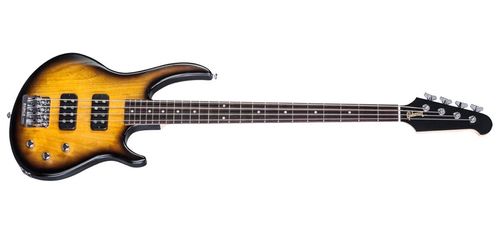 Gibson EB Bass with factory installed Babicz FCH-4 bass bridge
Gibson EB Bass with factory installed Babicz FCH-4 bass bridge